Pattern: Mini Bag
Yesterday I made this bag. I love the way that it turned out! It is great for holding things that you may need in an emergency, such as bandages, a comb, and scissors, because it is small enough to fit inside a purse.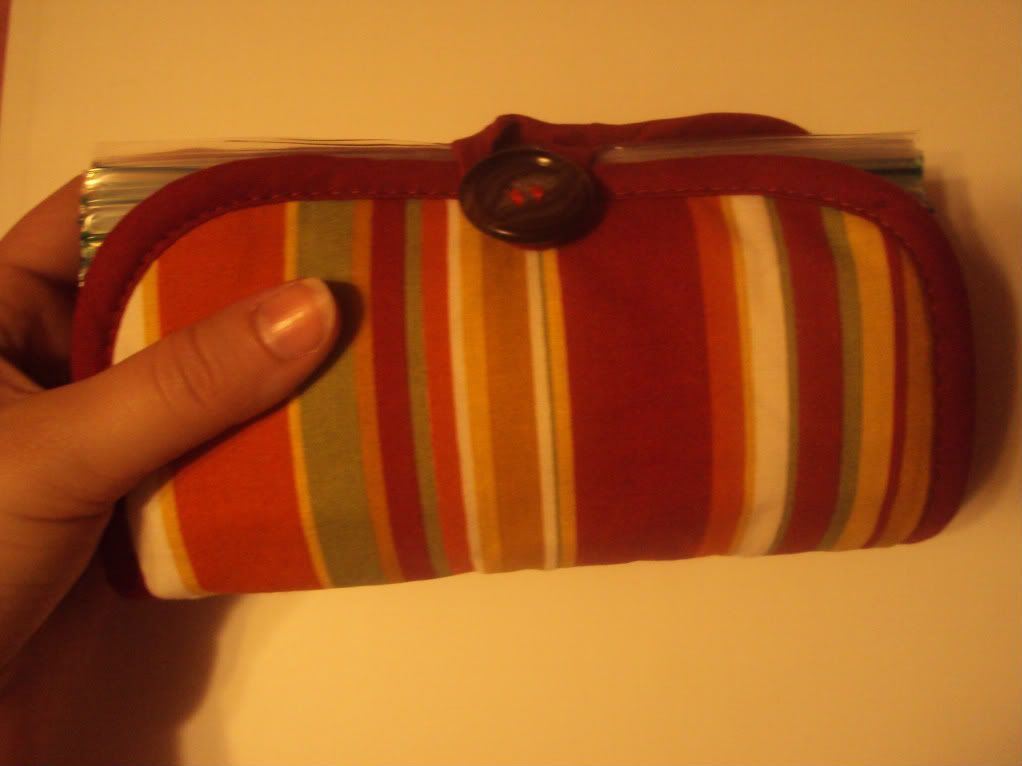 It was
very
easy! Even beginning seamstresses can make this! To make one, you will need: a rectangle potholder, a large Button, 10 miniature snack ziplocks, matching thread, and whatever you will want to put in the pockets. Suggestions are: Bandages, ponytail holders, a needle and thread, scissors, a small pencil, and individual drink pack mixes. Here are a few pictures: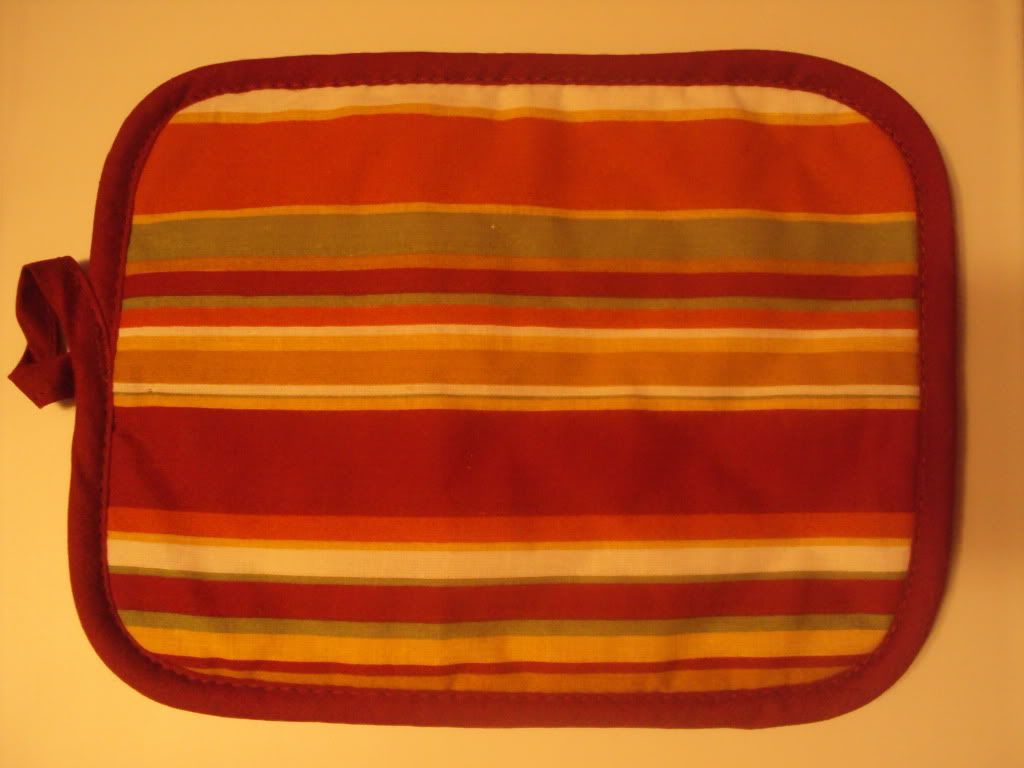 You will start making the bag by laying one ziplock on the inside of the potholder, with the bottom slightly past the middle. Do not worry if the top sticks off a little. You will fix that later.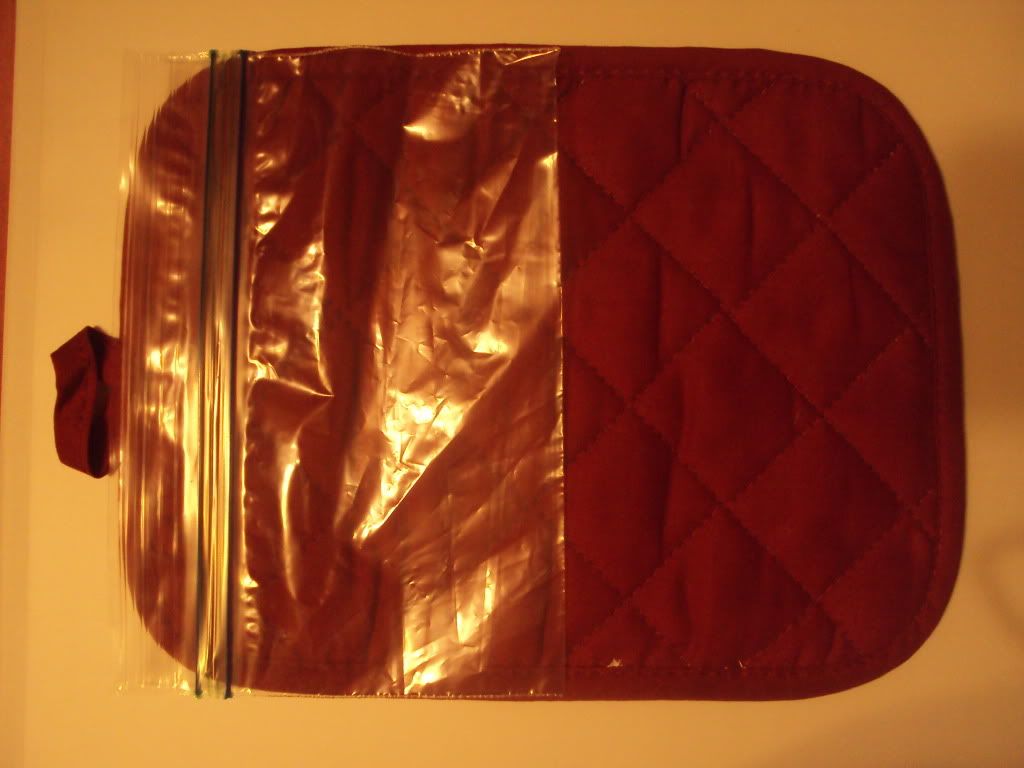 Next, lay another ziplock on, overlapping the first one. Continue this step until you have used all ten ziplocks.
After that, you may want to pin the ziplocks in place, so that they don't slide around. Then what you are going to do it sew a medium sized zigzag stitch across the middle, where the bags are overlapped. Tip: make sure that your bobbin thread on your sewing machine matches your potholder, because that is what will be showing on the outside.
This is what the stitches will look like on the inside: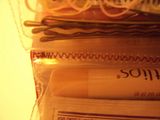 This is what the stitches will look like on the outside: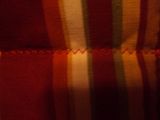 The next step is too sew the button on. This is a pretty simple step. You will sew your button on where the button holes are just below the potholder's edging. Here is a picture for an example of where to put the button, and also what it will look like with the potholder loop over it: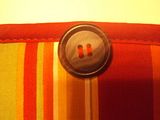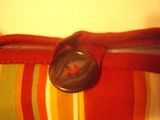 The last step: Fill it! you don't want to put too much in each pocket, otherwise your bag will get bulky. Just one of each item is enough; you can refill a pocket if you use what is in it. Here are a couple pictures of what my pockets look like: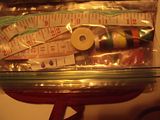 I hope that you enjoyed this post, and also that you will find this bag as helpful as I do!